NEWS
The Lee's Summit Wood Guild returned to meeting on the second Tuesday of the month and had over 68 members in attendance. In addition to returning to Tuesday the guild has also returned to having coffee and cookies available to the membership. What is different from past years is the guild leadership encourages the members to arrive early (6:30 PM) to get your coffee and cookies instead of waiting until the mid-meeting break. This is due to the guild leadership still has to clean up and be out of the library by 9:00 PM.
The guild has also started a new process of having members and guest sign in at the entryway to the meeting so we can do a better job of tracking attendance.
2023 Membership Dues
We are now collecting dues for 2023 and already have new membership cards printed for existing members. Dues for 2023 are still only $20.00 for the year. If you haven't had your picture taken for our membership directory, please see Roy Wall or Phil Morgan at a future meeting.
PHILS FINDS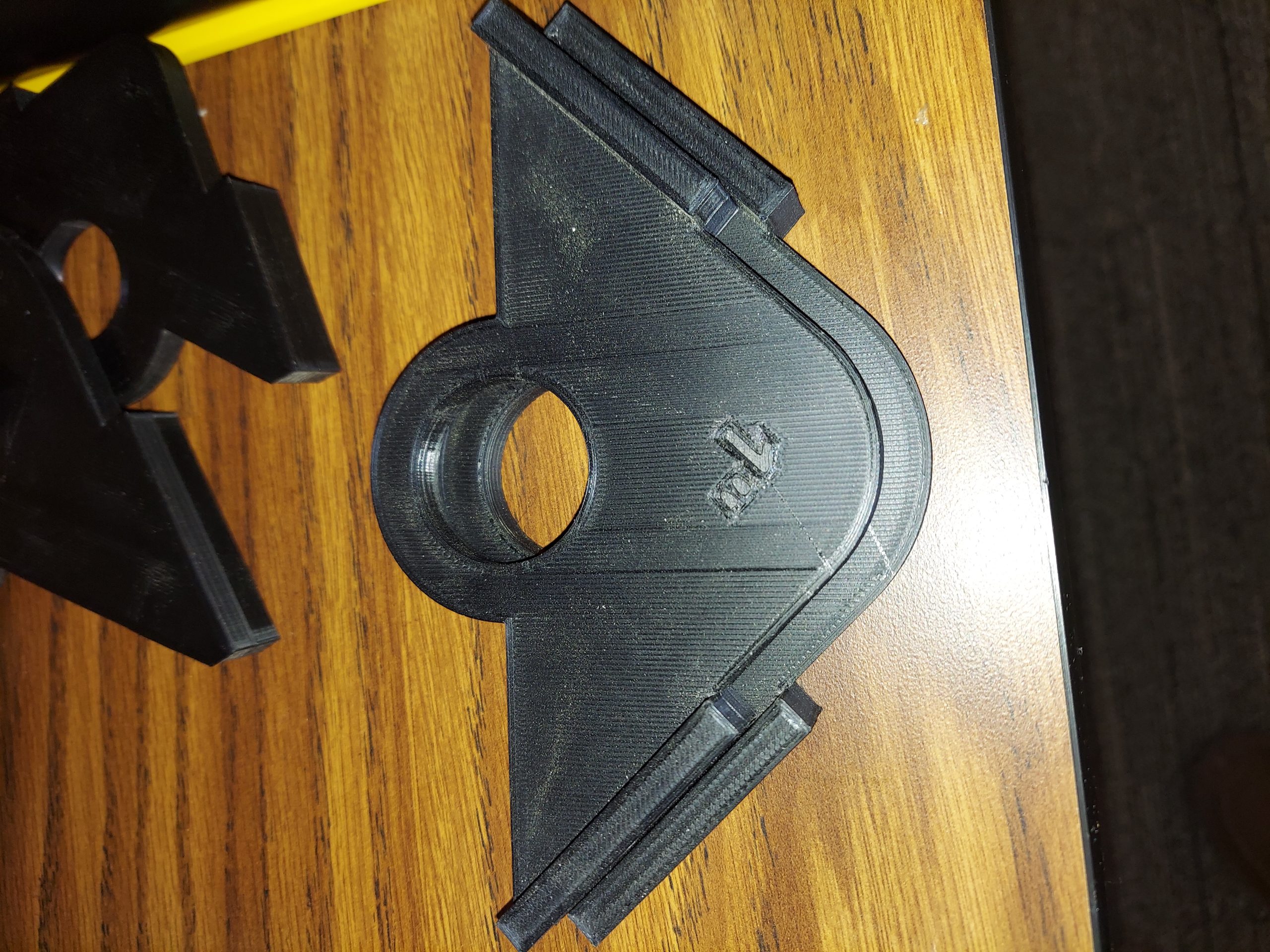 Phil Morgan brought a 5-piece corner radius jig set that enables the user to easily create consistently perfect corners! You can use these with a router and a flush trim bit. They can also be helpful to mark corners for band saws, jigsaws, and sanders – creating a repeatable corner radius every time. There are many different ones available on Etsy and Facebook Marketplace. One example can be found here.
PROGRAM
This month's presentation was by Jarred Brown, founder of MaKRS tool and inventor of the Stain Pad. Jarred grew up in Colorado where he learned woodworking from his dad.  It was during one of the projects with his dad that he became frustrated with using rags or foam brushes to stain the project.  The finish never comes out as expected and it added stress to the project that took away from the joy of the woodworking.  Through this frustration, Jarred had the idea to wrap a rag around the foam taken from a foam paint pad. He spent months trying different ways of putting it together and eventually settled on a design that has a microfiber wrapped around the foam and a membrane that prevents the stain from completely soaking through the pad.  The design provides greater control for how the stain transfers from the pad to the project.  One side of the pad is always free of stain and that enables you to quickly remove excess in a single stroke.  You can learn more by going to MaKRS Tool.
SHOW AND TELL
The members once again brought is some fabulous creations for show and tell and showed us all just what a talented membership we have. We are very blessed to be in the company of so many talented men and women. Some of their work can be viewed here.