NEWS
Phil Morgan (Vice President) announced that the guild is looking for individuals who might be interested in assisting with creating videos of some of our guild members presenting tips or techniques from their home woodshops. If anyone is interested, please contact any of the guild officers.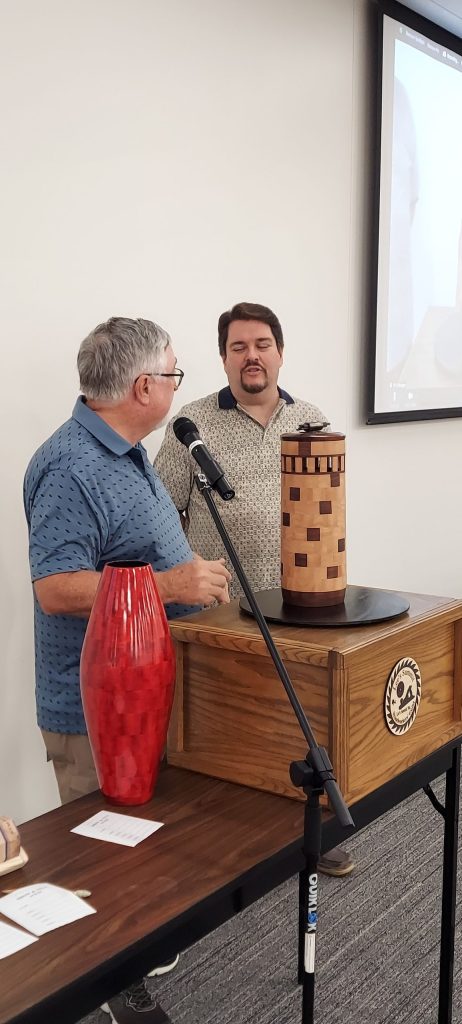 Phil Morgan has built a new display podium for the guild to use in our monthly meetings. It has our guild logo on the front and collapses down for easy storage in the glass display cabinet the library has graciously allowed us to use to display many of the projects from our talented members. It also has a turn table on the top so the items displayed can be easily turned so the audience can see all sides. Nice job Phil.
PHIL'S FINDS
Phil brought in his home-made version of the bench cookie that he has named the OCTO PUCK. All made from scrap materials he had around the shop…VERY COOL!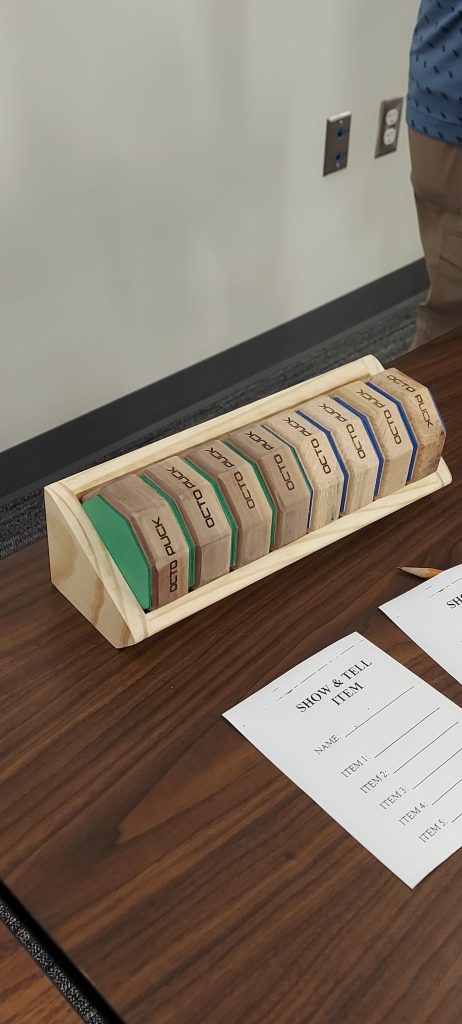 PROGRAM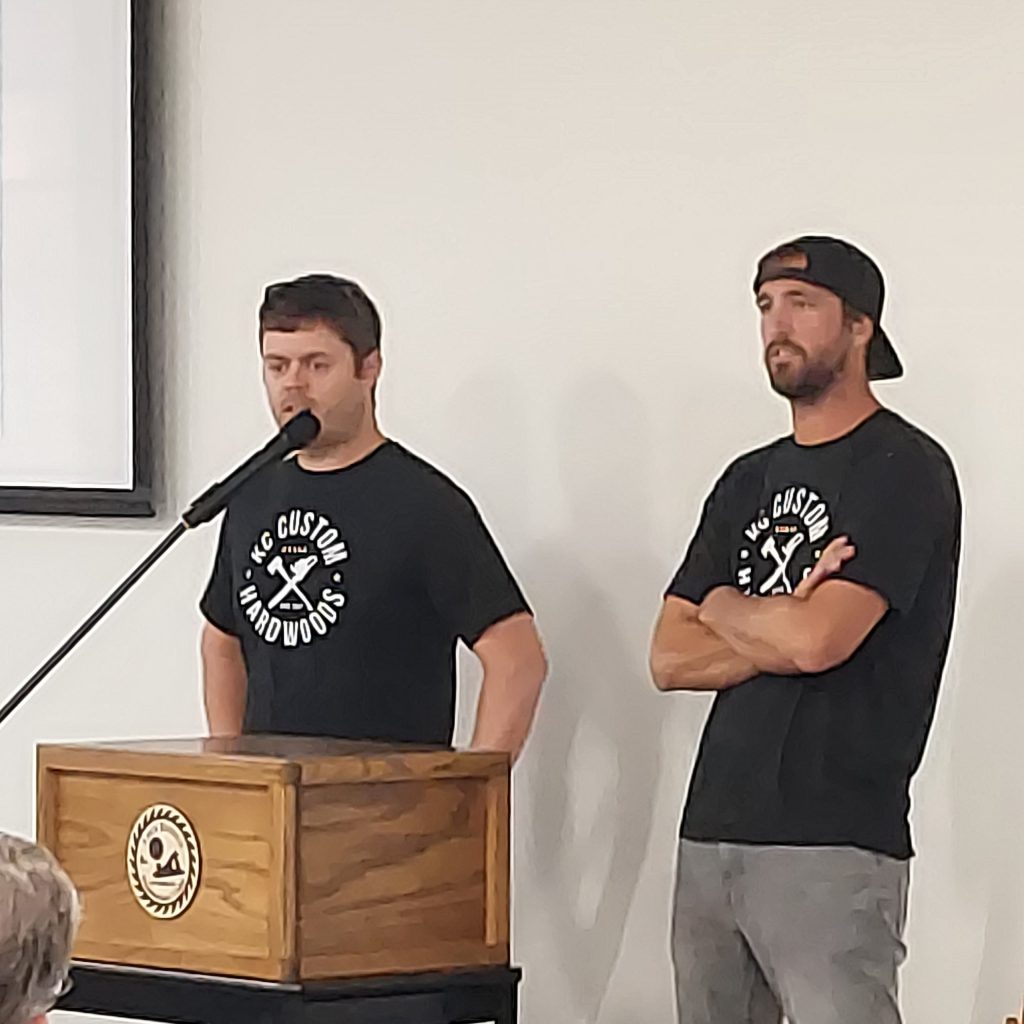 KC Custom Hardwoods — Nick Bianco and Jay Norris joined to the Lee's summit woodworker's guild to talk to the members about their business and how they got started.
Nick told the story about how his parents were out of town and that they had asked him to stop by the property while they were away just to check on things. When Nick arrived, he could hear chain saws in the distance, and he knew they were too close to not be on his parents' land. Nick hopped on an ATV and went to investigate and wound up running off some illegal loggers from his parents' property. The issue was they had already taken down a lot of walnut trees and Nick knew he couldn't just let the wood go to waist. He purchased a sawmill, milled up the wood and along with Jay Norris started building custom furniture. KC Custom Hardwoods was borne.
Their mission is to salvage trees from the urban forest and prevent them from becoming mulch. They not only build custom furniture but sell hard to find hardwood slabs in addition to offering services to other smaller wood workers such as surfacing, sanding or gluing up large slabs that are normally too large for the average wood shop.
Nick and Jay can be reached at KC Custom Hardwoods website
SHOW AND TELL
The members once again brought is some fabulous creations for show and tell and showed us all just what a talented membership we have. We are very blessed to be in the company of so many talented men and women. Some of their work can be viewed in the gallery or on our Facebook page.