NEWS
Roy Wall, Guild President, reminded the membership that we will be holding our June meeting and picnic at a large shelter off of Blackwell Road on the 13th of June. The guild will provide burgers, hotdogs, and drinks and the members are asked to bring a side dish or desert.
Phil Morgan still has a couple of spots left for members to come out to his shop and build some very versatile wood clamps. All the materials are provided, but you have to sign up with Phil. Contact Phil Morgan for additional information and to sign up.
2023 Membership Dues
We are now collecting dues for 2023 and already have new membership cards printed for existing members. Dues for 2023 are still only $20.00 for the year. If you haven't had your picture taken for our membership directory, please see Roy Wall or Phil Morgan at a future meeting.
PHIL'S FINDS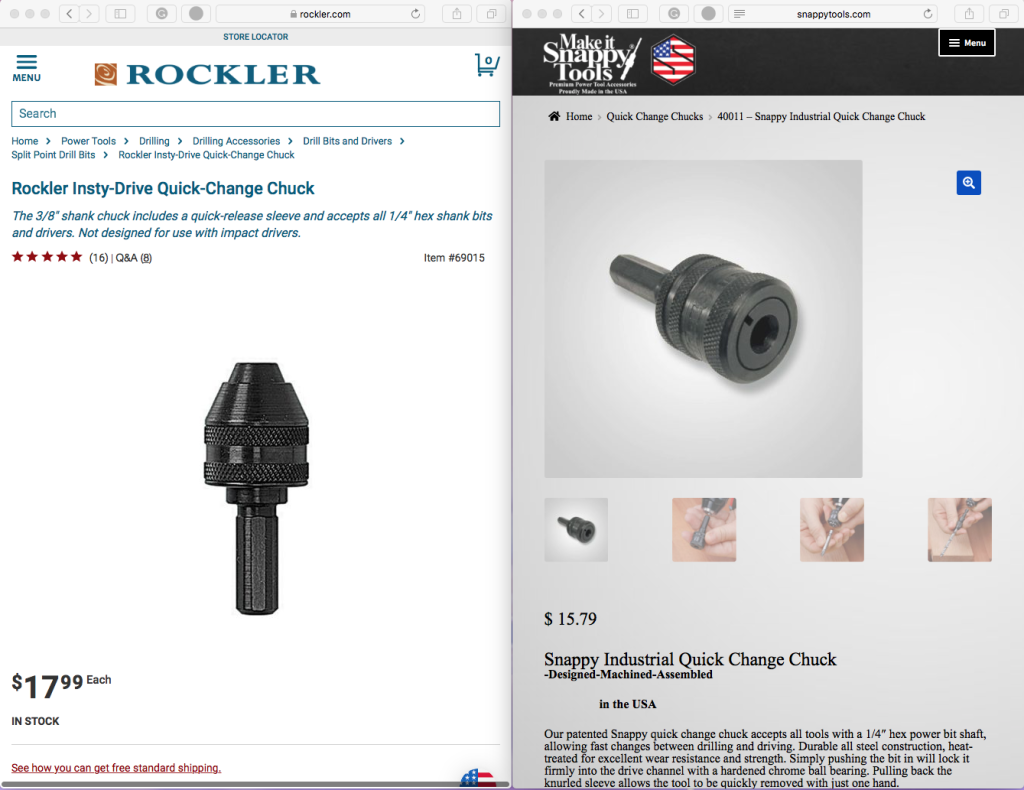 Phil Morgan brought in a Rockler Insty-Drive Quick-Change Chuck and a Snappy Industry Quick Change Chuck.   Both are veery handy to have around your shop and easily convert your drill (they are not intended to be used with impact drivers) to quickly accept ¼ inch hex head driver bits.   The main difference is with Snappy Tools chuck you push on the knurled sleeve to release and with the Rockler you pull back.
PROGRAM
Boxes with Jim McCord
Jim McCord is the Lee's Summit Woodworkers' Guild most productive box makers. His unique designs and detail look as though he has spent days or weeks making a single box. In fact, he frequently is able to complete several boxes from first cut to final finish in less than a day in the shop. Jim talked through his process with the assistance of photos provided by Phil morgan who travelled out to Jim's shop to experience using Jim's processes to make a box. Phil, using the techniques he learned from Jim completed his box in 4 hours. Jim has truly mastered an easy and repeatable process that is pure genius.