NEWS
2020 Dues are due by the end of December!
If you want to mail in your 2020 dues, send them to John Freeland. Include a self-addressed, stamped envelope and he will mail your membership card. The dues are $20.00, $5.00 of which goes to Tools for Teens. Make out the check to LSWG.
Welcome to our new and returning Guild Board members
President – Roy Wall
Vice President – Greg Hull
Treasurer – Mel Bryan
Secretary – Bill Akers
Board Members – John Freeland, Randall Stone, Bob Pressly
PHIL'S FINDS
With the DeWalt demo this month, no Phil's Finds for November. More goodies coming in December! There were several requests for links to the finds for September, so here you go.
JLAB AUDIO – JBuds Air True Wireless Earbuds – Long charge time, no wires and good hearing protection with correct size Eartips (included).
CATEYES Safety Glasses with reading magnifiers – because that print is getting smaller every year.
SHOW AND TELL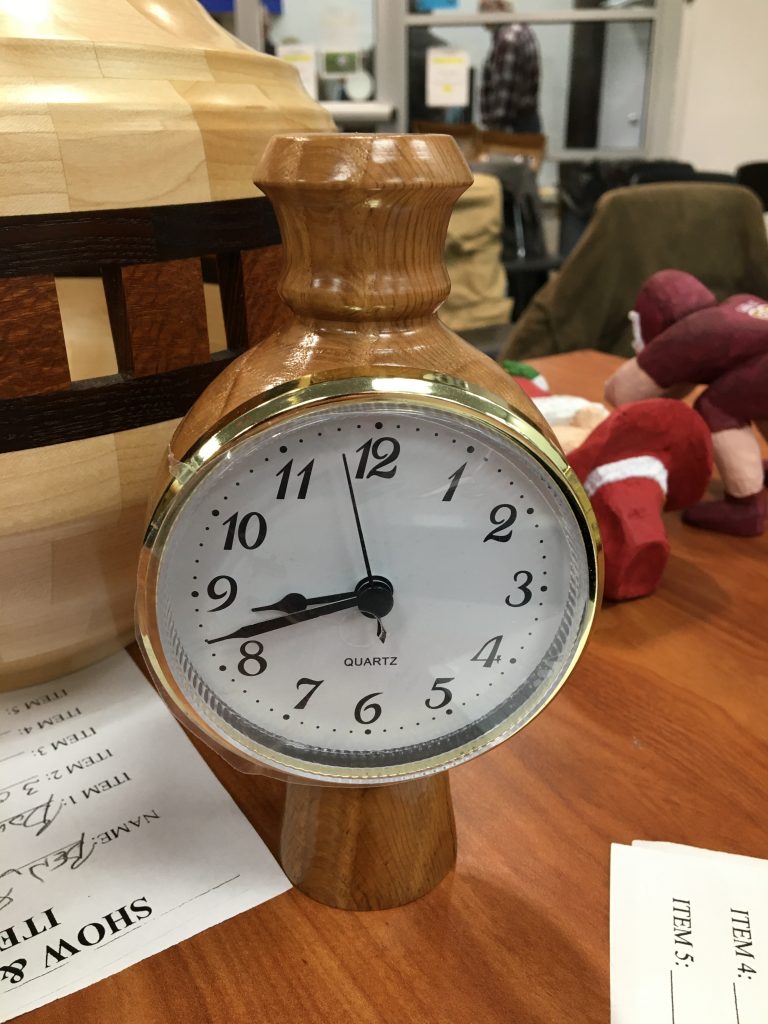 PROGRAM
DeWalt/Lowes tool rep Jacob Martin shared new offerings in cordless tools from Dewalt, especially the new 12V MAX XTREME line. He let us have some hands-on time trying out a variety of DeWalt Tools. Christmas ideas??? Thanks Jacob!