NEWS
Roy Wall, Guild President, opened the October meeting by welcoming new members and guests. Roy also announced that we had several tools for sale in the back of the meeting hall and Bob Perry is downsizing and needs to liquidate his woodworking supplies. He has Oak and Ash for sale. Glenn Lampton was interested in knowing if any of the members are interested in taking a road trip to Springfield to go to Grizzly and have some authentic Springfield Cashew Chicken. Reach out to Glenn if interested.
2024 Membership Dues
We are now collecting dues for 2024 and the dues remain at $20 for 2024. We still have new membership cards printed for existing members that have not been claimed yet. Dues for 2023 are now only $10.00 for the remainder of the year.  If you haven't had your picture taken for our membership directory, please see Roy Wall, Phil Morgan or Randy Stone at a future meeting.
PHILS FINDS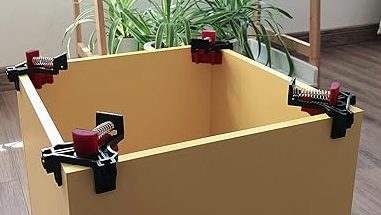 Phil Morgan brought in a set of C CASIMR 90 degree corner clamps.  They are adjustable to fit 3/16" to ¾" stock and can allows you to clamp with one hand while holding the pieces together with the other.   They can be found on Amazon for $9.99…what a find!
PROGRAM
Our own Harold Young presented several shop tips for how to use everyday items such as a laundry detergent jug or shelf brackets in ways they were not intended but improve the storage capabilities or work efficiency of your shop.   A video of the Power Point featuring all of Harolds tops can be found here.  Harold also gave a presentation on how he uses hand made wooden cones to glue up the segmented rings and ensure they are always centered on his turnings.  A full video of Harold demonstrating the cones and other tips for creating segmented bowls can be found here.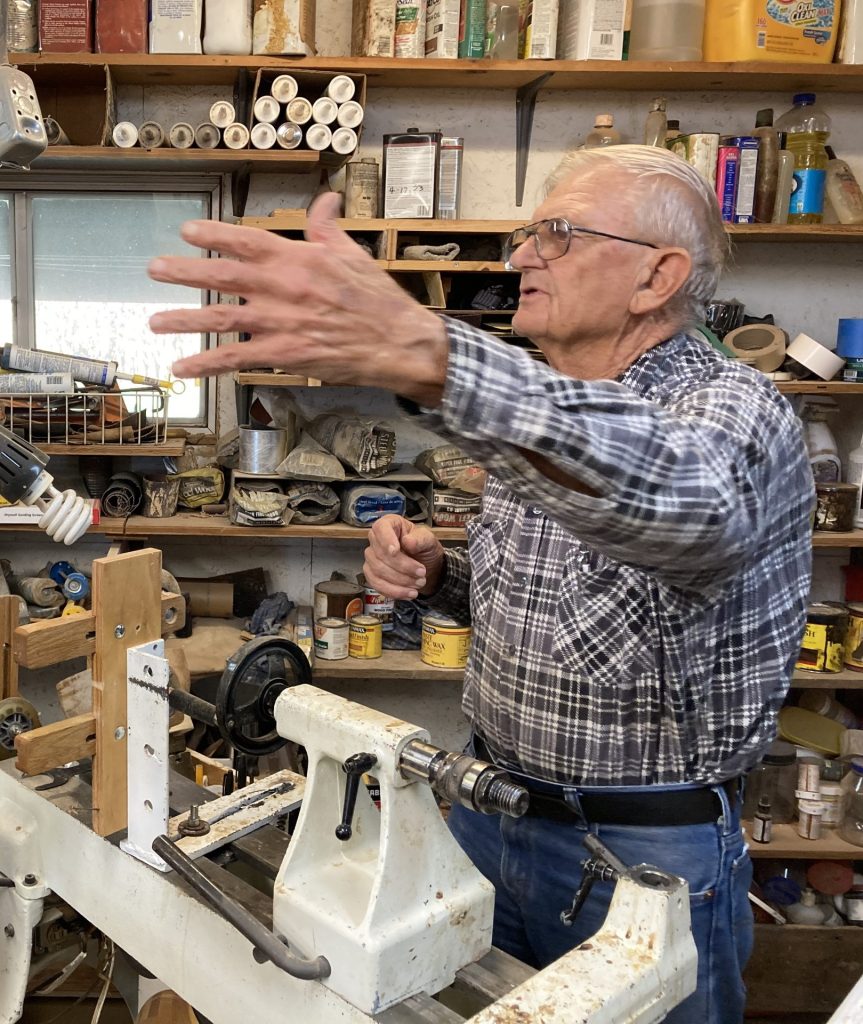 SHOW AND TELL
The members once again brought is some of their own creations for show and tell including some remarkable scroll saw clocks, wood and epoxy bowls, beautiful table and a pirate carving.  It once again showed us all just what a talented membership we have. We are very blessed to be in the company of so many talented men and women. Some of their work can be viewed here.