NEWS
2023 Membership Dues
We are still collecting dues for 2023 and still have new membership cards printed for existing members that have not claimed theirs yet. Dues for 2023 are now only $10.00 for the remainder of the year.  If you haven't had your picture taken for our membership directory, please see Roy Wall, Phil Morgan or Randy Stone at a future meeting.
PHILS FINDS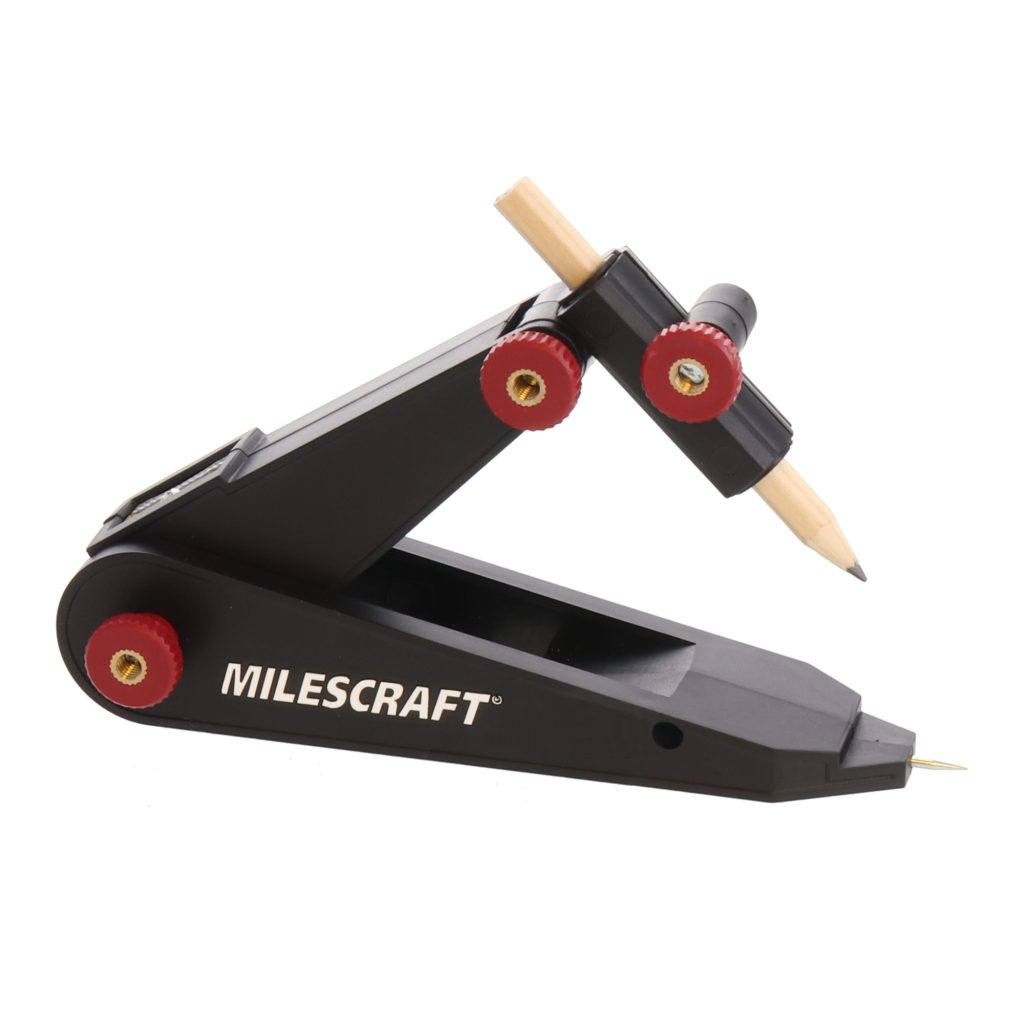 Phil brought in a Milescraft Scribetec Compass.
PROGRAM
Shawn Waskiewicz – Milk Paint
Old Fashioned Milk Paint – https://www.milkpaint.com/
The Real Milk Paint Company – https://www.realmilkpaint.com/
General Finishes ready mixed milk paint is available from local retailers – Metro Hardwoods and Woodcraft, among others.
https://generalfinishes.com/wood-finishes-retail/water-based-paints-glazes/milk-paint
A quart from each brand is around $30 and will paint around 70 square feet.
Phil Morgan – Chemical Wood Aging
https://www.google.com/search?q=varathane+wood+accelerator
https://www.joann.com/speedball-super-black-india-ink-pint-bottle
Bob Pressly – Ebonizing
These are links to the two youtube videos I referenced in my talk last night on ebonizing wood
https://chemistry.stackexchange.com/questions/35351/iron-chemistry-acetates-for-ebonizing-wood
For the chemists in the group, a link where the reaction between the steel wool and vinegar (acetic acid) is explained.
https://chemistry.stackexchange.com/questions/35351/iron-chemistry-acetates-for-ebonizing-woodhttps://www.rxlist.com/tannic_acid/supplements.htm#:~:text=The%20FDA%20has%20asked%20for,%2C%20vomiting%2C%20and%20liver%20damage
SHOW AND TELL
The members once again brought is some of their own creations for show and tell including some remarkable jigs for cutting splines in boxes, beautiful wood and epoxy bowls, scroll saw work and small storage chest.  It once again showed us all just what a talented membership we have. We are very blessed to be in the company of so many talented men and women. Some of their work can be viewed here.